›

›

›

Changing Permalinks
Changing Permalinks
When you create a page or post title, the permalink (also known as a slug) will autogenerate. If you need to change the permalink you can edit the URL Slug by choosing the Permalink option in the Page or Post sidebar.
The URL Slug in a browser.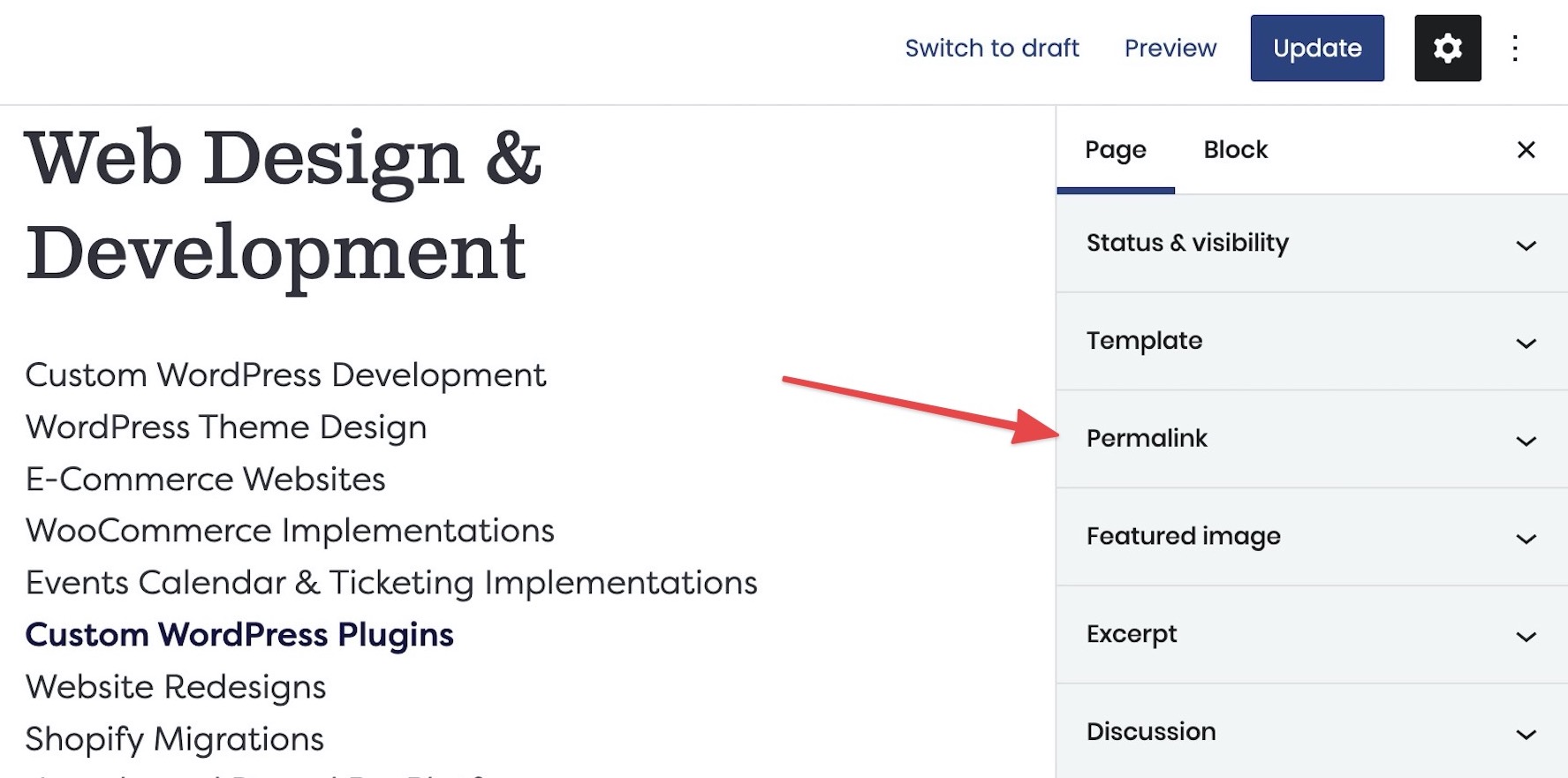 Finding the editable URL Slug in the editor.
What is a URL Slug?
A URL Slug is a unique identifier within a web address. This identifier is usually added at the end of the URL.
In this example, the web address from the first image above is dirigiblestudio.com/services, of which, services is the URL Slug that uniquely identifies the page.
Editing the URL Slug
To find the URL Slug, within the editor, click on Permalink from the page settings menu.
URL Slug field in the settings menu
To edit the URL Slug, click into the field and type your new slug. Be sure to keep the new slug concise and appropriate for the page content. Use only lowercase letters and separate words with a dash when using multiple words.
Once you've added your new URL Slug, click the update button.
After saving your change, you will see the new URL Slug reflected in the Permalink.