›

›

›

Selecting a Parent Block
Selecting a Parent Block
Often times, it can be difficult to select the parent block of a child while in the page editor. There are many situations this is necessary and the parent block often has useful block settings that are not available while editing its children.
The following are ways we've found it easiest to get to the parent from a child block.
While a child block is being edited, hovering over its icon (the leftmost item in the context menu) will reveal its parent icon above it. Clicking on the parent icon that pops up will transfer focus to the parent from the child.
You can select the parent block by using the breadcrumbs at the bottom of the page. If you don't see these breadcrumbs, you can enable them by pressing the wrench Settings icon in the top right of your editor, selecting Preferences, and then toggle the Display block breadcrumbs switch.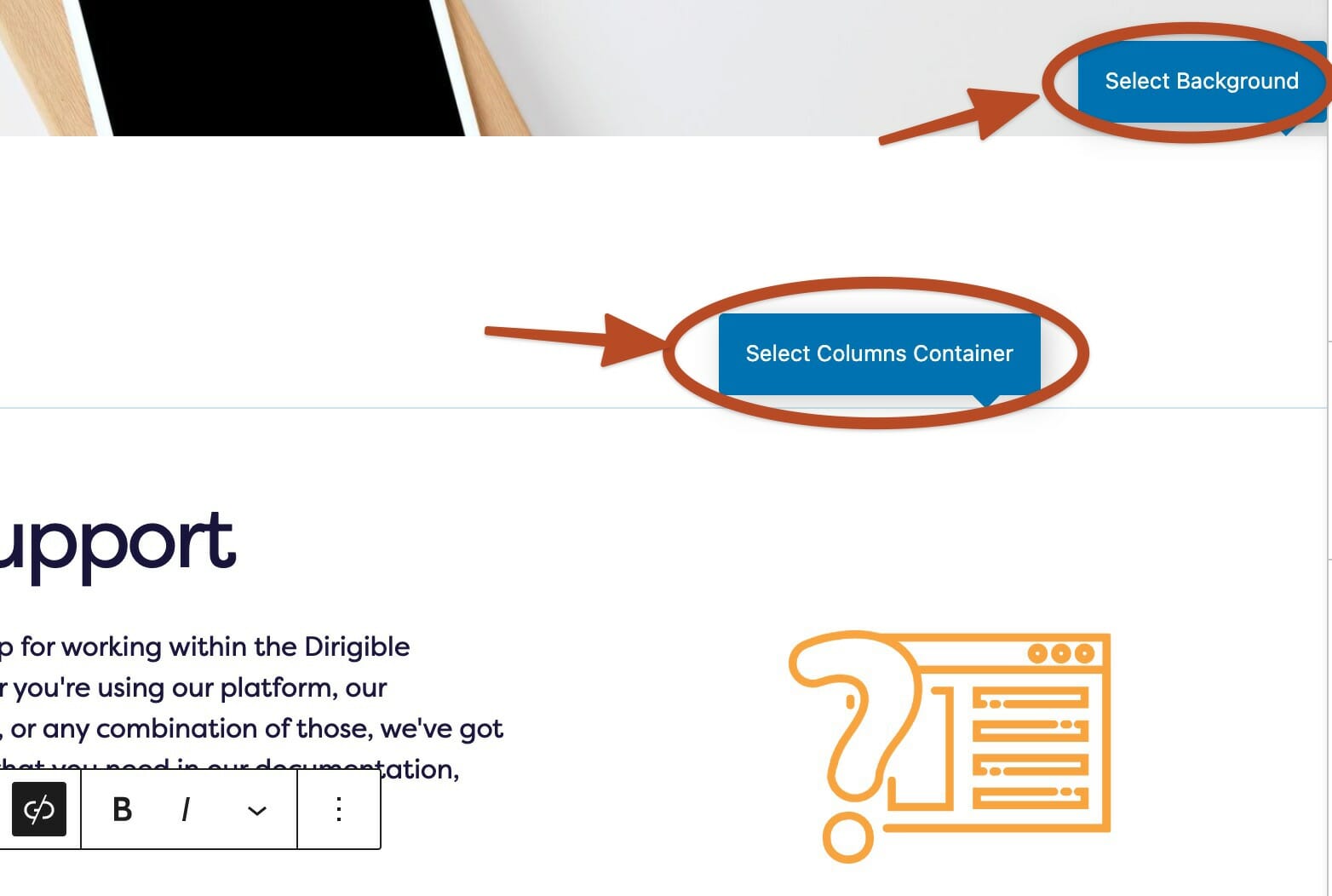 On our blocks, we've included helpful flags you can click to quickly focus parent blocks.