How to Set up Google Search Console
The Google Search Console is a free tool that will become your primary communication with Google. Not only this, but the Google Search Console also helps optimize your visibility on Google Search and gives you statistics on your rankings. It can also help monitor potential penalties or identify errors that could affect your rankings. You only need to set it up once per domain. However, you need to do it every time you create a subdomain or add a new protocol. (For example: migrating to https://)
To sign up for the Google Search console, you first need to go to https://search.google.com/search-console/ and log in with your Google Account. Next, Google will ask you to "Select a property type" and you want to select "URL prefix." It is important to note that your URL is exactly as it appears in the URL bar. Once you submit this information, you'll be prompted to authenticate your account.
You'll want to choose the HTML Tag method of verifying ownership of your domain.
You will then go to your site's customizer, section, and copy and paste that code onto your site.
Go to Appearance > Customize > Settings > Embeds:

And paste the meta tag in the <head> Embed field: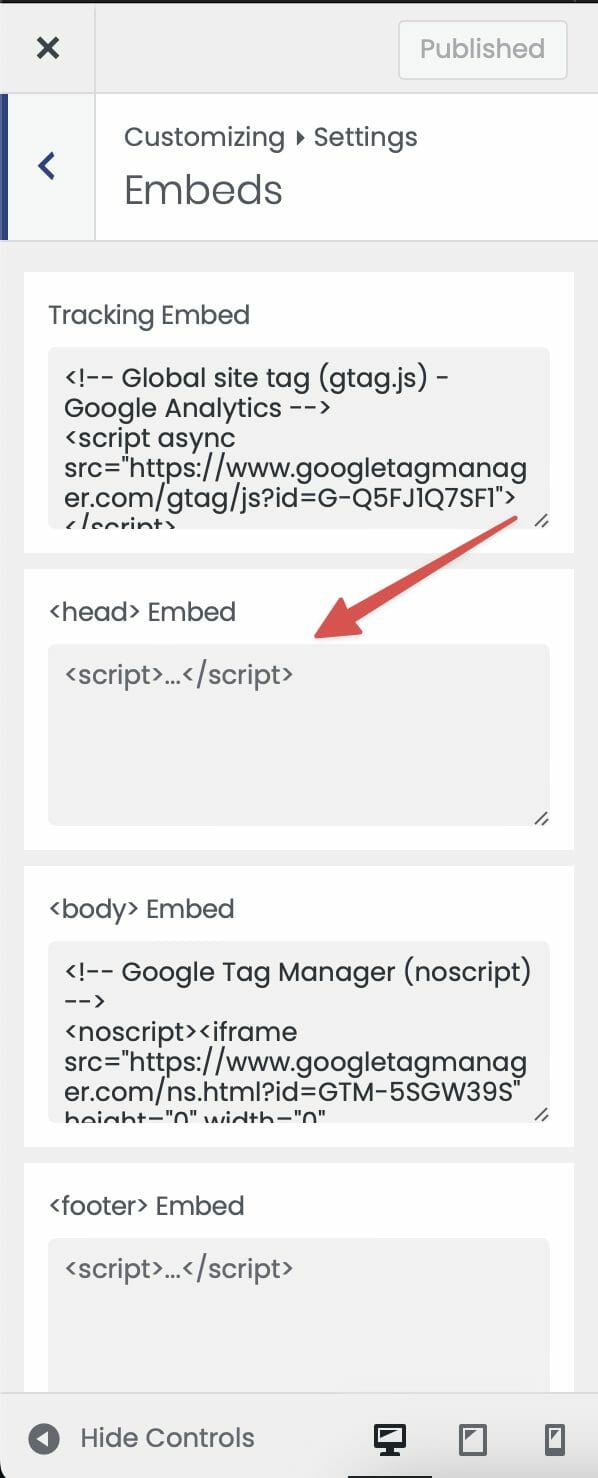 You may need to allow your site's cache to refresh before that tag will show up on your site, so allow up to 24 hours if your site doesn't verify immediately!