YouTube
Embed a YouTube video with just the URL.
Usage
Place the YouTube block on your page in the editor, copy the video URL and paste it in the provided field within the block. With the Gutenberg core YouTube block, embedding a video on your site is that easy.
Before embedding a video, the YouTube block will appear like this on your page in the backend. Simply paste your video's URL in the provided field and click embed.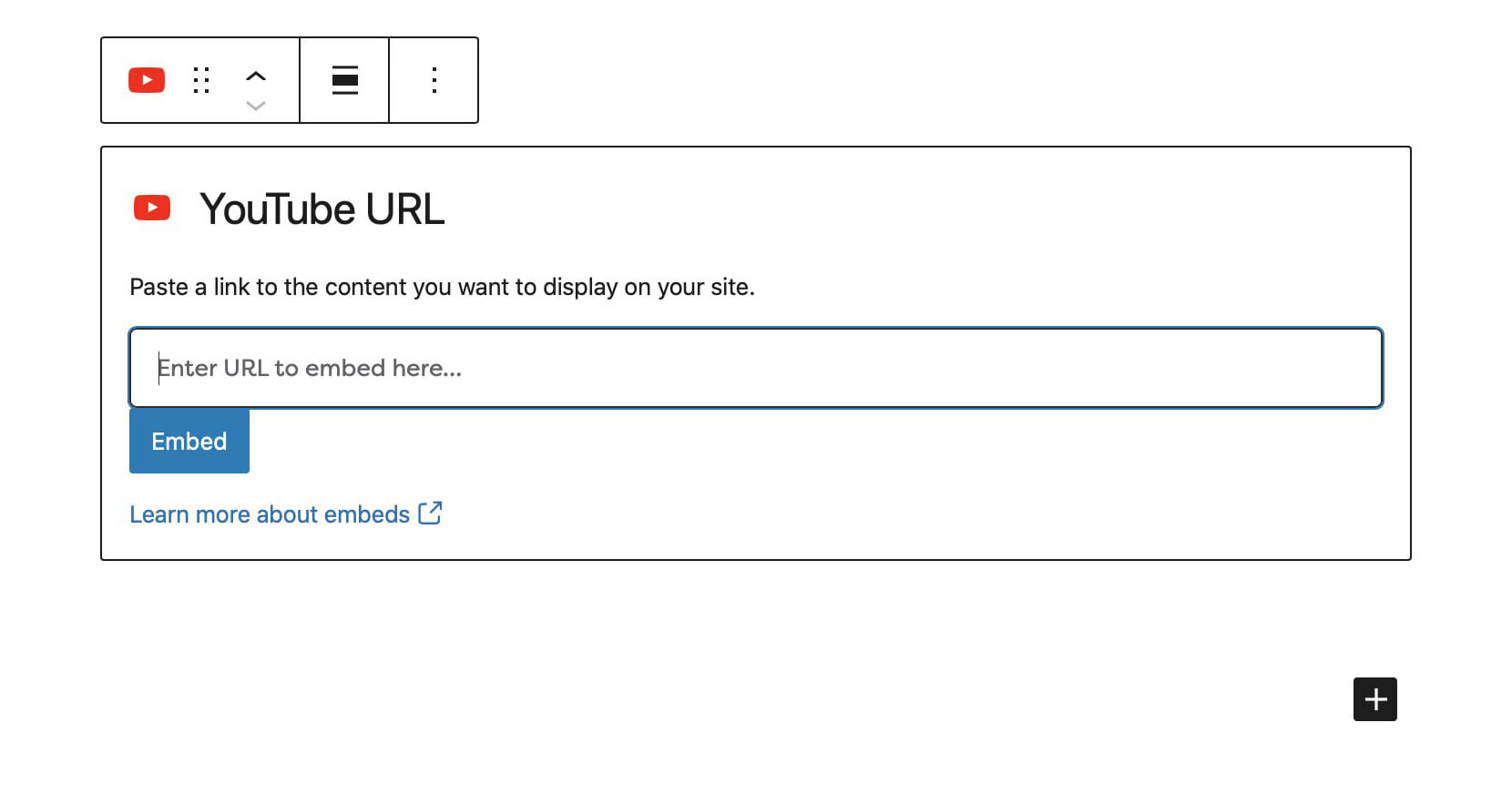 YouTube from the backend before embedding a video.
Caption
After embedding your video, you have the choice to add a caption. To do so, click into the provided field below the video. You will be presented with menu options to format the text how you'd like — with options to make it bold, italic, or to add a hyperlink.
YouTube with a caption from the frontend.
Youtube with a caption from the backend.
Media Settings
In Media Settings you also have the option to choose whether or not you'd like the video to retain its aspect ratio as the browser resizes for smaller devices. You may toggle this setting on or off, though we recommend leaving it on.
Vertical Video
If you are embedding a vertical video, you can ensure the aspect ratio is correct by using the 'Vertical' block style.
Additional Ways to Embed a YouTube Video
Looking for some out-of-the-box formatting options to display your videos? In addition to the Gutenberg core YouTube block, explore additional options below.
YouTube and Text
Display a YouTube video using the Dirigible Blocks format.
Video Gallery
A collection of embedded content, from YouTube or any other source.